On May 10th, the Howard County Pickleball Association (HCPA) delivered 6 nets, 24 paddles and a dozen balls to the Howard County Public School System. The donation took place at Thunder Hill Elementary School in Columbia Maryland. There were several grateful Physical Education Teachers on hand to receive the equipment.
The equipment is available to any Howard County public school that would like to incorporate Pickleball into their curriculum. Thunder Hill teachers will be responsible for loaning the equipment.
Thunder Hill Elementary School is currently the only school in the county to paint Pickleball court lines on their tennis courts. This was accomplished as a partnership between the Board of Education and the Howard County Recreation & Parks department.
Thank you to all HCPA members that contributed to the School Donation Program. Due to your generous contributions our county schools will be able to introduce and train our youth in our favorite sport.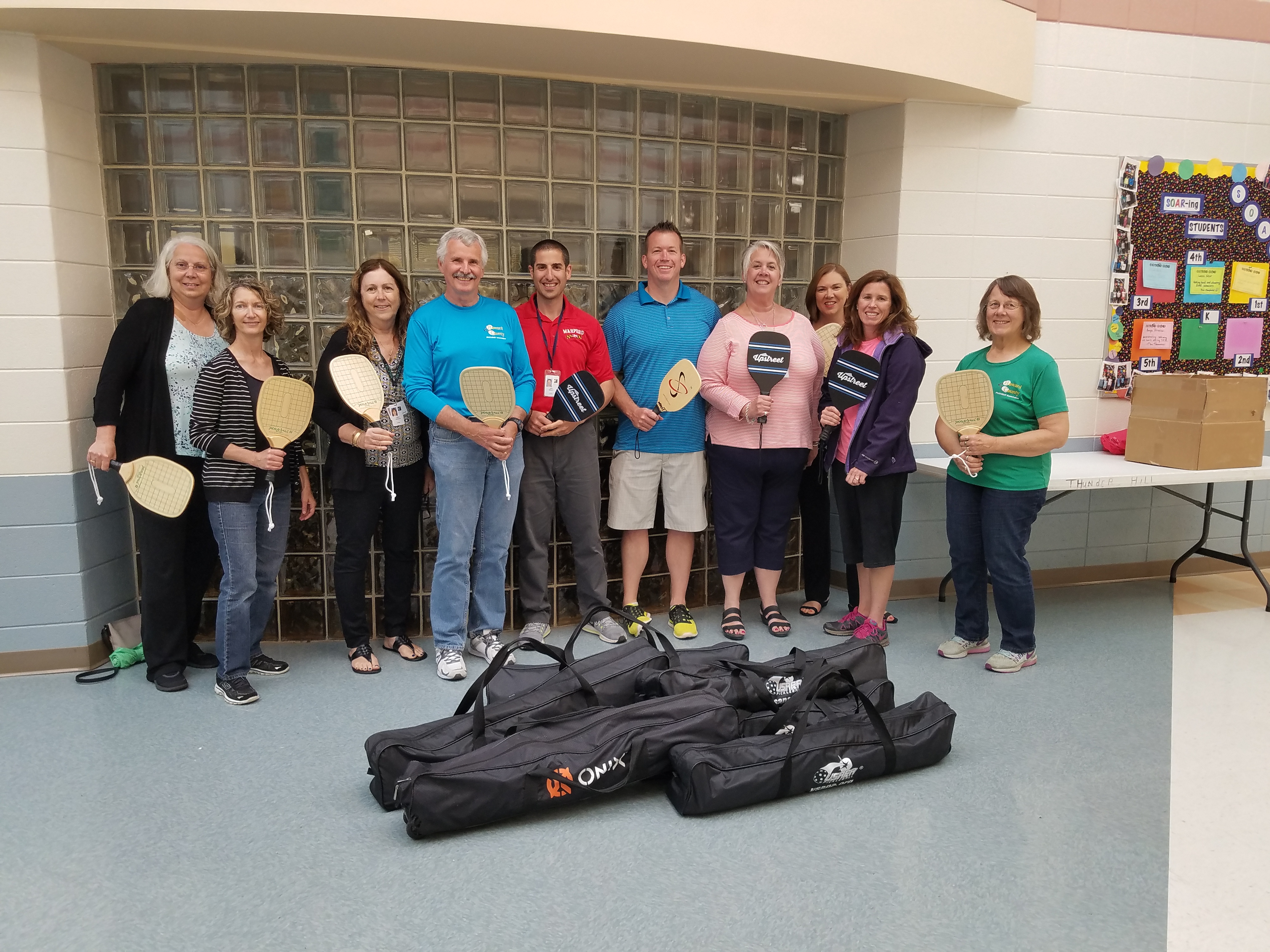 1